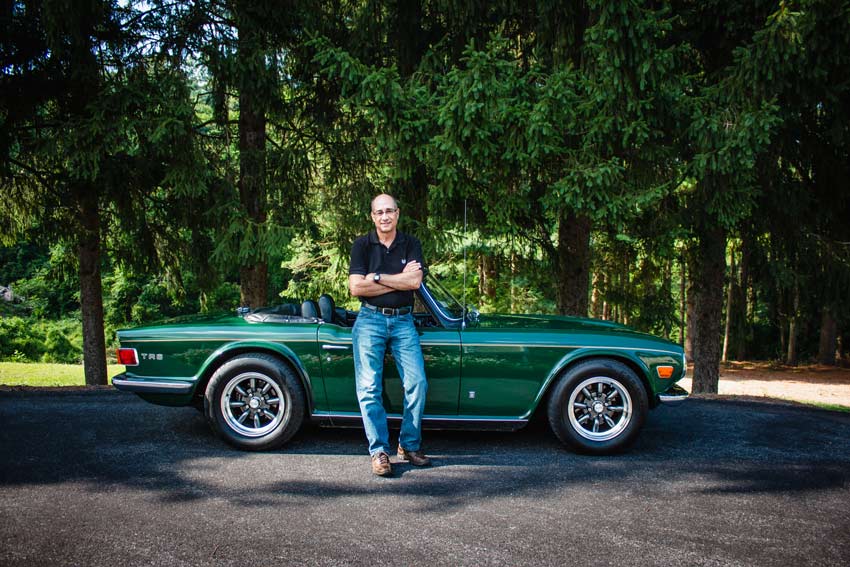 Performance Engineering for the Triumph TR6
Good Parts manufactures premium quality high performance parts for the Triumph TR6. Our innovative, highly engineered, proven designs will transform a stock TR6 into a powerful, well balanced sports car. With engine components to boost power well beyond the original British spec of 150 horsepower and suspension components to provide safe, precise handling, Good Parts can help you create a car that is a thrill to drive on a winding mountain road and very competitive in an autocross, yet well behaved and fuel efficient for the daily commute.
The owner, Richard Good is a Triumph enthusiast with over 30 years experience working with TR6's. Whether you are looking for just a bit more power or a complete transformation for your TR6, let Richard's expertise work for you. If you are uncertain where to start, call or email for advice on the best plan for your car.